Join our free, headless commerce webinar on October 27th, 2021, at 12 EST / 5 BST / 6 CET, to learn about exceeding page load speed expectations, creating delightful online experiences, and making data-driven iterative improvements independent from the eCommerce backend.
Learn about the pre-built integration with Next.js Commerce, an all-in-one React starter kit for high-performance eCommerce sites built by Vercel, a Unicorn #devtech company known for best developer experiences and an obsessive focus on end-user performance. See the Spree integration demo here and getting started steps here. Front-end development using Next.js Commerce is just easy and enjoyable. Ask any front-end developer.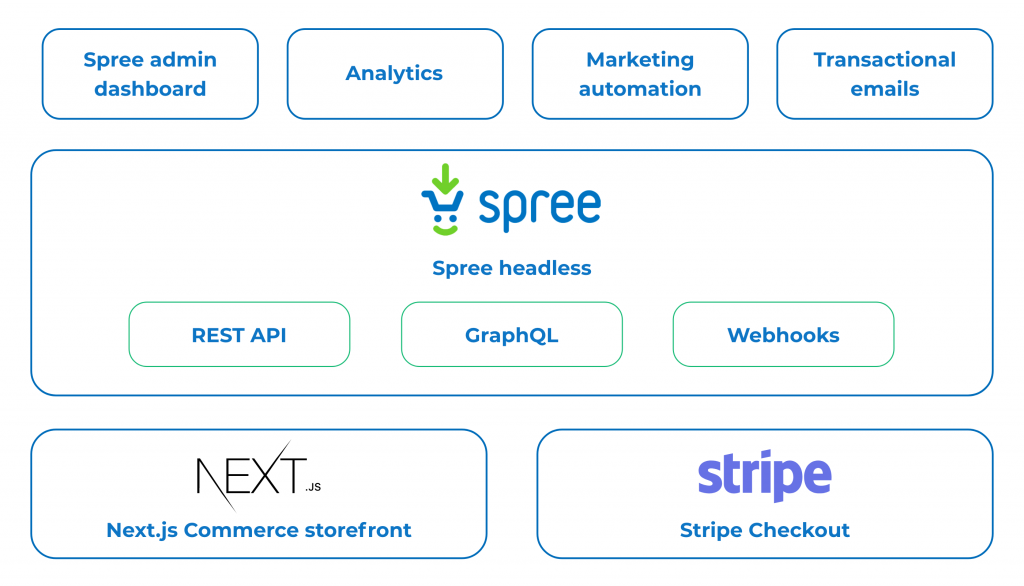 During the webinar, besides the new storefront integrations (Next.js Commerce and Vue Storefront 2), we'll be discussing our plans for future releases. As always, we'll have a Q&A session to answer any questions and connect afterward.