They fund the web. Google is built on them. Facebook, Instagram, Reddit, and StackOverflow couldn't thrive without them. Even we at Finxter use them to fund our operation and create more helpful content.
What am I talking about? …
… ADVERTISEMENTS! 🤯😤😭
While we currently need them to fund the web infrastructure, you can be a free rider and get the benefits of the web without paying the costs. I have to admit, I do it too!
By minimizing your exposure to ads, you'll enjoy many advantages:
Less cluttered websites.
More focused work and fewer distractions.
Save time.
Consume less and produce more.
Get annoyed less often.
Zen 🧘‍♀️
In this short guide, I'll tell you a couple of tips to get all those benefits in a couple of minutes—so let's get started! 😊
No Browser Ads for Free
How to use an ad blocker for Chrome?
Open Chrome
Open a new tab and search for "Google Web Store" using the Google search engine
Click the first result on the search result page
Search the Google Web Store for "Ad Blocker"
Click "Add to Chrome" for the first or second result. Make sure it's trustworthy and has a lot of installations and great ratings.
Voilà, you've successfully blocked 99% of all ads in your Chrome browser! You can see this procedure in the following Gif: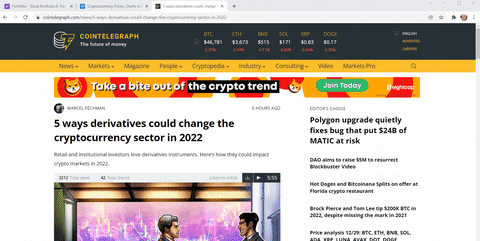 No YouTube Ads for Cheap
Check this Reddit tutorial that shows you how to get YT premium for cheaper (e.g., $1 per month):
It should be legal to use a VPN during the checkout phase—if VPNs are legal in your country anyways. But I'm not a lawyer obviously, so take this with a grain of salt.