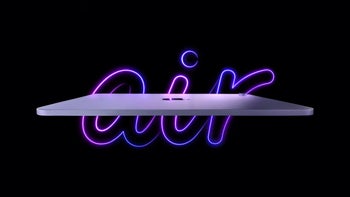 It is March 8 and Apple just announced the new iPad Air (2022) in its first event of the year. While at first sight it does not look too different from the previous iPad Air which was released in October, 2020, this new version of Apple's "mid-range" tablet has a few key upgrades.
Apple also announced the new iPhone SE 3 (2022). Feel free to check some of our articles about that too:
What is the iPad Air (2022) price?
The new iPad Air (2022) starts at the same $599 for the 64GB model. Thankfully, Apple has decided not to increase the price despite the addition of the amazingly powerful M1 chip.
Of course, the iPad Air (2022) gets even pricier as you increase the storage and add cellular connectivity.
iPad Air (2022) specifications
iPad Air (2022) processor
Seeing that we are already delving into the new iPad Air specs, let's talk about them. First and foremost, the big star of the show is, of course, the included M1 chipset. Previously, the only other Apple Tablet to come with the beastly silicone was the super high-end 2021 iPad Pro. Well, that is no longer the case.
iPad Air (2022) connectivity
Another upgrade with the iPad Air 2022 is the addition of 5G connectivity. This was a well-expected addition, as all other tablets that Apple currently offers in its lineup already have it.
Not that Apple remove it, but it's always nice to see that USB-C ports can in fact exist on its products — the new iPad Air being one of them. Sadly, there is no Bluetooth 5.2 or even 5.1 support.
iPad Air (2022) camera
Another improvement that is coming to the iPad Air series is the addition of the Center Stage feature that Apple first introduced in 2021. By this point, Center Stage has become a crucial part of owning an iPad, as it helps with keeping everyone in the frame even when they move around.
Paired with a new 12MP ultra-wide camera, video calls should be a more pleasant experience than before, especially compared to the rather weak 7MP selfie snapper on the 2020 iPad Air. Of course, there is also a quad-LED True Tone flash alongside it.
If you were hoping for any improvements on the iPad Air's rear camera, however, you will probably be left a bit disappointed. The 2022 iPad Air remains with the same 12MP shooter from the previous model. That said, it still does a good-enough job for regular tasks and some quick snaps.
iPad Air (2022) design and display
Other than that, the iPad Air 2022 has the same display as the previous iteration, measuring in 10.9 inches with a 2360-by-1640-pixel resolution. No Face ID this time either, with the Touch ID sensor remaining on the same position as before — on the top edge and under the power button.
This story is developing…